In the past I've been a big supporter of Movember and the entire cause of kicking the ass and taking the name of cancer. The work done by Adam Garone, Vanillabean45 and the Movember team is really important to obliterating this terrible disease that has claimed the lives of WAY too many of my friends and family members.
As you know, I have been working in the Marketing department at Skyhook Wireless and was surprised to receive an email from one of our (awesome) sales guys, Brett Wagner
Hey Everyone.  Since today was the first day people started noticing that I was actually growing a mustache I thought now would be a good time to reach out and ask for donations for this great cause.  This is my second year doing Movember.  My team "Stache Browns & Eggs" finished in 3rd place in Boston last year.
I was not surprised because he was raising money for Movember to end prostate and testicular cancer, I was surprised because it was November 18 and as manly as he is, it was really hard to tell.  In the spirit of Movember brotherhood and marketing and sales bonding (we will do anything to help them), I decided on November 21 to grow a moustache and attempt to send it to Brett through osMOsis.
OK, so it was a TOTAL failure, but Brett is a great sport and an even better human being. You can support Movember and Brett by clicking here and throwing a couple of bucks at the fight against cancer. Oh and Brett also admitted that he started growing his moustache on October 25 to try NOT to defend his 3rd place finish for worst Mo in Boston.
Thank you for hating cancer as much as we do!!!
Sunday morning my friend George Stevens asked a philosophical question "How can we live in a world marked by hatred and violence and not be consumed by it?"
The answer was clear to me. We must defy evil. We need to reject the feelings of fear they terrorists want us to feel. But try telling someone who is afraid to "just decide not to be afraid".
Boston is a strong city and we refuse to let anyone take away our freedom, our city and our community. We appreciate your thoughts, your kind words, your high fives, your "Boston Strong" shows of solidarity and pushing aside all of our differences to acknowledge that we are in this together. The New York Yankees and their fans singing Sweet Caroline at Yankee Stadium and the NY<3B signs were incredible reminders that they got our backs and they know we got theirs.
So many of you are asking yourselves "how you can I help?" I have an idea. If you want to help us heal and you have the means:
COME TO BOSTON!
Come see us. Just be with us. Experience our city. Be from Boston for a while. Be a local. Gather with people or meet up with friends. Talk to strangers.
Baratunde Thurston came to Boston the day after "shelter in place" was lifted to host one of his Whisky Friday gatherings at Middlesex Lounge in Cambridge.
So if I came to Boston tomorrow and hosted a #whiskeyfriday on Saturday, would that be something good?

— Baratunde (@baratunde) April 20, 2013
And Do WHAT?
Come to Boston and walk the freedom trail. Talk to the locals. Ask them what it means to defy terror. Have breakfast, lunch, brunch and / or dinner with us in the South End. Have crazy amazing pastries at Flour or pasta at Sportello (or any of Barbara Lynch's awesome spots) in the Innovation District. Have coffee and croissants and pizza and whisky at Area 4 in Cambridge and dinner and drinks in Somerville.
Whenever I see signs for #BostonStrong I hear it in my head in a hulk voice

— Baratunde (@baratunde) April 21, 2013
Go to Atlantic Fish Co, right next to the bomb scene (and ask them to bring back their delicious lobster pot pie). Visit the MFA and the ICA! Food trucks at the SOWA Open Market on Sundays. Trek to the Armenian bakery in Watertown. Have Dim Sum at Chao Chow City in Chinatown. Rent a bike from Hubway and ride around (but wear a helmet, we masshole drivers are aggressive). See a concert at the Paradise, The House of Blues or Brighton Music Hall. Check out Blue Man Group and Symphony Hall. Shop Newbury St for clothes and coffee and have tapas or gawk at people from Sonsie or snoot it up at Armani. Hit the the shops in Allston.
My friend Melissa Pierce offered to extend the bar tab. Thank you Melissa, please come see us!
Boston,@baratunde, @middlesexlounge let us know when the limit is reached and let us know where to give money to raise it. #whiskeysaturday

— Melissa Pierce (@melissapierce) April 20, 2013
And while you're there, Lone Star for tacos and Deep Ellum for craft beer. Have a burger at Wild Willy's in Watertown and a burrito at Anna's Taqueria. Run down the carriage roads on Commonwealth Ave. and up Heartbreak Hill. Have another burrito at Tango Mango in Newton Centre and hit Peet's for a latte. Follow BostonTweet and BostonTweetUp for local tech and social events! That's not even scratching the surface of what you can do, who you can meet in Harvard Square, Inman Square, Copley Square, Southie, Belmont, East Boston, Brookline, the North End, hit me up for specific recommendations and here is my foursquare list of Awesome Boston.
Be a local. Experience and participate in Boston daily life. Get to know us and learn what it is like to be Boston Strong and take a piece of it back home with you.
And please make sure to invite us to come to your New York City, Austin, Seattle, London, Rio, San Francisco, Amman, Buenos Aires, Paris, Topeka, Barcelona, Berlin… We cannot wait to see you
Everyone is wicked busy or pretending to be. I cannot count the number of times I have had someone ask to meet me and waited to respond because making time to sort through the calendar to come up with an appropriate time is time consuming. To make matters worse, almost nobody uses open calendars like the failed (haha, you sucked!) Tungle.Me.
Meeting requests come in many different levels of severity and passive aggressiveness. I often wonder how badly someone wants to meet based on how they ask. I usually assume when someone is really vague about their request it's that they are thinking of me but also need to schedule like a zillion other meetings at the same time.
It usually goes down something like this. Assume each line is a new email or text message.
The Dead End
"Yo, we should get together for coffee sometime."
"Sounds good!"
…
The Trail Off
"Hey! Want to get together sometime?"
"Thanks for reaching out! I do!"
"When is good for you?"
"This week is bad. How about next week?"
"Cool!"
The OMG Beat Into Submission
"Hey! We should grab coffee!"
"Sounds good"
"Do you have a good time?"
"I don't have any time in the next two weeks."
"Oh, how about in 3 weeks?"
"That works. What day is good for you?"
"Whatever day you like. I'm flexible." <-- OMG PICK A DAY!!!
"Ok, Wednesday?"
"I can't do Wednesday. Thursday?"
"When on Thursday?"
"How about 9:30AM?"
"Great! Where do you want to go?"
"Let's go to Jane."
"Where is Jane?"
None of these say "my time is really valuable and so is yours!" Here's how to get the meeting. If you combine the next three tactics in your first email or text, the chances of you actually meeting someone increase exponentially.
State the purpose
Start by saying why you want to meet. Do not presume that the person is going to meet you, make sure it's a request.
"Hey, it's been a long time since we got together and I miss you!"
"Hi! We talked about going to lunch and I think it's time!"
"Hey, I would love to get together to discuss content strategy for my company."
Be specific about place and time
For me, the effectiveness of "Sometime" is about 1%. It isn't that I do not want to meet with you, it's mostly that I wonder how badly you want to meet. It feels so much better when someone suggests the place and time and provides the address.
"How is Tuesday? I can do 1:00-2 or 2-3 at Jane! Have you had their oatmeal situation? It's unique!"
Ask the person to respond in kind
If none of these times and places work for you, could you suggest a good time?
When they respond favorably, send the meeting request!
Putting all of these together in your first email will greatly increase your chance of having awesome coffee and snacks with anyone! Oh and read my friend Karen Rubin's thoughts on how to be a superhero scheduler!
Aside from the fact that one of my ultimate faves, Neon Indian, put together a mehriffic stinker another great year in music has come and gone. In case you were not paying attention, I put together a list of stuff I really liked. Sorry, Wilco did not make the list and neither did the new Muppets soundtrack even though Man or a Muppet is a brilliant song and the things they do with chickens are pure magic. The 2009 list saw such awesome bands as: . 2010 was also amazing with. Stupid honorable mentions and housekeeping from past years aside, let's rock 2011. You can cruise to the end of the article if you want to to find a Spotify playlist.
10. Stephen Malkmus and the Jicks- Mirror Traffic
This guy is one of the greatest songwriters of our time. Wait, you've never heard of Pavement? There's clever around every corner. Malkmus just sees the world in a deliciously different way that our brains cannot comprehend, but thank GOD we can enjoy. Check out Senator first.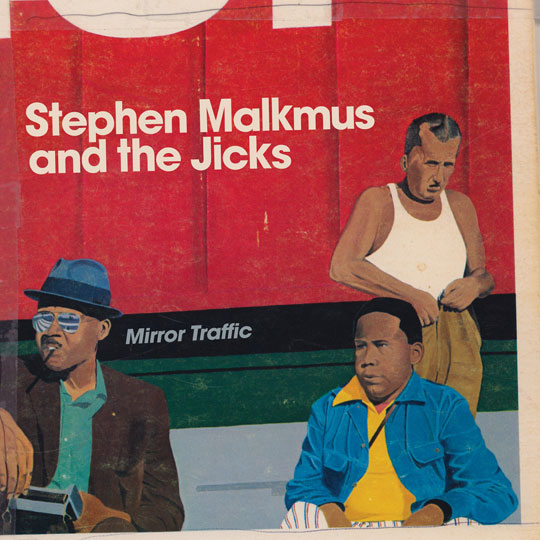 9. Toro Y Moi – Underneath the Pine
Chill and bounce simultaneously. You can't understand how amazing it is until you try them both together. Also has the distinction of being the most disgusting cover of 2011.

8. Atlas Sound – Parallax
hi fi or lo fi… how about both?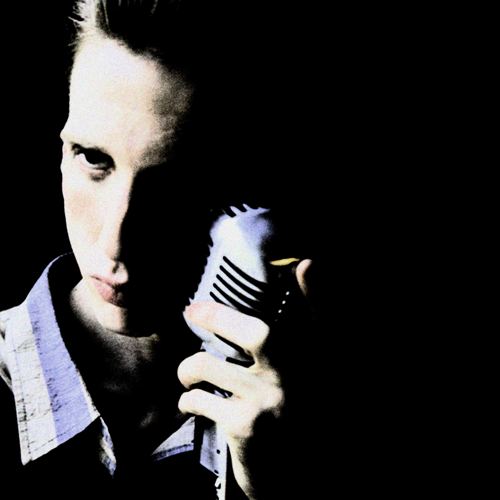 7. Metronomy – English Riviera
Just plain fun. Cranky bass and persistent, snippity drumming makes this one for me.

6. Real Estate – Days
It's more of the same from them. Their more of the same is amazeballs.

5. Black Lips – Arabia Mountain
These guys are trying to reinvent beach rock and they are doing a damn fine job. I thought someone would pick up Modern Art for an ad this year because it's so catchy and unique.

4. Kurt Vile – Smoke Ring for my Halo
According to Wikipedia, his music has been likened to that of Bruce Springsteen[3] His influences include Fleetwood Mac, John Fahey, Bob Dylan and FM Rock generally. I like him anyway.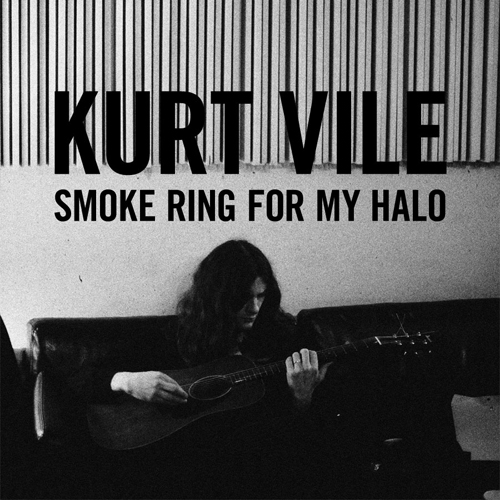 3. Crystal Stilts – In Love with Oblivion
Remember Red Lorry, Yellow Lorry? Of course you don't. If you did though, you would recognize that this is who they meant to be. This could have been my top album. The other 2 are that good. It's backdoor, it's trashy, it's droning, it's fucking incredible. You might hate it. That's OK. Try it anyway.

2. Built Like Alaska – In Troubled Times
You have never heard of these guys and you may never hear of them anywhere but here. That's OK. It happened. You are better off. Listen to this one top to bottom for a few days and you will be glad you did.

1. Washed Out – Within and Without
TAKE THAT NEON INDIAN!!! This should have been you.

I picked a song from each album and made a list on Spotify. Here is my 10 Awesome Modern Rock Albums of 2011 on Spotify. Enjoy and commence telling me what I missed in the comments.
I missed the delivery of my iPhone. I should have had it sent to work, but sometimes work deliveries do not go the way I want them to so I figured it would be easier to just have it sent home where my wife would be able to sign for the package. She was out with the kids when it was delivered so I called UPS. They gave me a time between 7:30-8:30PM and said to stop by the depot in Watertown and get my phone. They made it sound like a breeze.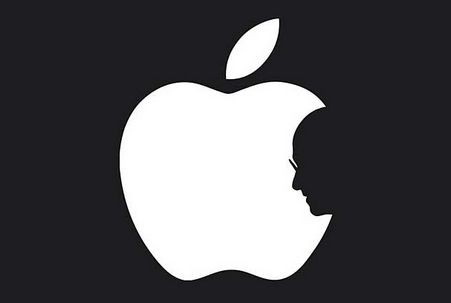 It was a dark and stormy night. I pulled up to the depot and saw approximately 80 people already in line through the monsoon-like downpour. I parked my car around the corner because the street parking was full. I walked up to the giant warehouse with brown delivery trucks and tractor-trailers zipping by and pulling past the gate into the vast garages. The warehouse was corralled by a giant fence with an open gate where trucks pulled in and out of the driveway. Next to the gate is a guard house where civilians and employees can enter the facility. The line began at the guard house and sloppily snaked down the sidewalk.
I got there around 7:45 and the line was not budging. I saw my co-worker Andie near the front and figured she could use some company. None of us knew what was going on or how things would work, we just knew that we had received calls from UPS that told us to be there and that our phones were supposed to be waiting for us (and that it was raining). We started talking about how we thought things might work while a woman behind us who would later become known as Cat Lady chimed in in a slightly British accent. She was short, plump and bespectacled, with grayish, Brillo-y curls and a mousy look. She would become the most annoying person in the world.
A real Boston man emerged from inside the guard house. He explained to us that his name was Joe, that he was the supervisor (the supah' visah) and that he was going start getting people their phones by address. Because of the extremely high volume of iPhones purchased and the fact that all of them were shipping on this rainy Friday, UPS drivers were working overtime so in spite of the fact that they told us our phones would be there between 7:30 and 8:30, many were still out on trucks. The weather, a thick, New England rain with soupy, cool fog was further aggravating the situation.
Back to Joe. Picture a cross between Dennis Leary and Kevin Bacon. Joe is a leader, a guy who gets things done. He can control a crowd and his combination of brash Boston accent, quick decision-making and sense of humor immediately earned him the respect of the crowd. He started reading off addresses from his clipboard which he held up over his head angled so the rain would slide off the glossy back.
Now at this point, the line is meandering down the street so only a few of us can hear him. Naturally, selfish people are walking up and starting to ask him personal questions. Cat Lady cannot help herself from asking if any of the phones are from Newton. She asks about every 5 addresses. At one point I hear her mutter that she cannot believe her cat is home alone. Poor Mittens! That's when I told Andie we were calling her Cat Lady. Joe actually begins to answer a few of the questions which delays getting down the list. Enter The Teacher. Teacher takes the list and at the top of her lungs starts reading and checking off addresses as people emerge from the line. Joe takes this opportunity to take a step back and come up with a better plan. Cat Lady and The Teacher have an argument. Cat Lady mumbles more under her breath and begins pacing. Somewhere in Newton, Mittens is enjoying a relaxing evening alone.
So the people who emerge from the line are instructed to line up on the other side of the fence and talk to Other Joe. Other Joe is a bit like Cliff Clavin, but he's not nearly as sharp. He generally emerges from the warehouse with one box at a time and generally seems to be doing more harm than good in the situation. He's slow, friendly and inefficient. He has a small flashlight that from time to time he shines on Joe's list. Joe cracks a glaring smile with a laugh and head shake each time he does. There's also a ginormous man named Little John who is big, but is not very strong handling too many directions in sequence. Other Joe and Little John are not doing things to boss Joe's liking so he talks to them about what to do and then grabs a yellow mail crate. He comes back into the crowd and extracts the list from The Teacher's hand, much to her chagrin. He thanks her, stands on "the golden podium of hope" and explains that he will be the one reading addresses. In between each address, Cat Lady starts to ask if he will read any addresses from her town. After the 5th or 6th time, everyone starts to get annoyed. She proclaims that she cannot bear to be without her poor kitty much longer. I start a small campaign for finding her package first. Each time Joe finishes reading a list, he goes back into the warehouse to create a new list. When he returns and puts his podium down, people get excited. Every time I see a plastic yellow bin from here on out, I am going to start to hope that person has my iPhone. Pavlov's dog, baby! On the third list, Joe triangulated my house. He read off so many addresses in my neighborhood that I was certain mine would be called. No dice.
If your address is called, go into the line and give your ID to Little John. Victorious people are high-fiving a head shaking, but slightly amused Joe as they blissfully hand their IDs to Little John and Other Joe who go into the warehouse and emerge, with one box each time. They go through the proper carding procedure, but there are times when people are in the guard house with their box and somehow their IDs are still in the warehouse. There was a lot of wacky juggling happening and finally they decided that people did not need to give up their IDs to have a box leave the warehouse, just needed to show it to have them leave the grounds.
At around 8:45, Andie decides she has had enough and that she may come back later. She had been there since 7:00 so I tell her that I'll post to her Facebook wall when they call her address. Sure enough, they call hers at 9:00, but it turns out it does not matter because it just means they have found your phone, not that it is at the guard post. It starts to rain again so I decide to go into the building.
Now recall that I mentioned that this building is a guard outpost which means there is a security guard and 2 metal detectors inside the hut. It's designed to fit maybe 5 people comfortably and there are at least 20 people inside. Smell your neighbor! Make a new friend. Now people are piling into the guard tower not only because this is ultimately where they get their phones, but also because it has started raining. That's when I met Blondie and The Dude. Blondie was the name she called herself. She told me that she saw Channel 4 on the scene and that she was inside trying to stay off camera. The Dude wore a classic Patriots hat with an Italy soccer sweatshirt that went surprisingly well together. He has been in the guard house for a while and has started to, in semi-good nature, disparage the operation. He reminded me of Fitzy. The Dude and Blondie are up against the wall. There is a chair also against the wall. The Dude starts making fun of the security guard who takes the chair back behind the desk. The Dude waits until the security guard sits down and moves the chair back into the line. At this point I think it's probably wise to start distancing myself from The Dude.
"Don't make him shoot you bro." I say.
The Dude says "he doesn't have a gun."
Me: "He might have a taser!"
Dude: "I've been tased before. It's not so bad."
Me: "The good news is that he ordered his taser and was not home. He's not only a security guard, he's also in line for his package."
Blondie: "There should be an app that tells you when your package gets here."
Me: "There is. The good news is that he doesn't have his taser now. The bad news is that he will get it with plenty of time to charge it before you ever get your phone Dude."
Out of the corner of my eye, I see security guard crack a smile.
In the meantime Andie has returned with her boyfriend. She tweets me to let me know that Cat Lady finally has her phone, but not before annoying every last person. Andie is concerned because the address on her license is not the same as the one on her package. Somehow someone emerges with her phone and her boyfriend persistently reminds them that they are there and that they could leave with the phone. She gets her phone and everyone cheers. "I can't believe you got a 4s before me Andie!" I joke. She goes home to try her luck with the activation servers (which have been jammed all day) and to see if she can see us on Channel 4.
Harvard guy gets his iPhone. Then Birthday Girl's name is called. She must have told us 20 times that it was her birthday. It was probably her 25th birthday, but on her way out we gave here a "Happy 39th". I looked at Blondie and told her we were not singing Happy Birthday. Joe starts taking down the addresses of people who are in the guard station and says he'll personally go look for them. We grab the list and write down our own addresses as Joe is being distracted by people with questions that anyone in the world could have answered. The tortoise-like people in the bunker write their addresses down while setting off the metal detectors approximately every 120 seconds. This provides endless material for The Dude. The guy from 138 Bigelow St was called in the second round. His phone was sitting on the counter. His ID however was lost with Other Joe in the warehouse. Poor guy. He just stood there staring at his phone, making sure no one else took it while they attempted to retrieve his ID.
About 15 minutes after the we write down the list of numbers, Little John comes back into the guard shack and puts down a handful of boxes. I start looking at the addresses and proclaim "OH MY GOD THAT'S MINE!". I get out my ID (no WAY I'm letting someone take it to the warehouse, I learned from Bigelow who got his phone and ID back just 2 minutes ago.) Little John looks at me and says: "I think I'll take this one home." I look at everyone and say "I'm not going to argue with him." He decides maybe he will let me have my phone, signs me out, grabs the package back from me and laughs, then hands it to me. I tell Blondie it's been real and tell The Dude not to get tased. I leap out of the door squealing "I'm FREEEEEEEEE"! It's now 10:45PM.
Thank you UPS for going out of your way and outside your process so a bunch of angry (and in my case, really amused) iPhone zealots and newbies could get their phones.
No question that Yelp's content network is incredibly robust and that the hive generally does a good job of giving you a decent picture of what you can expect from a business.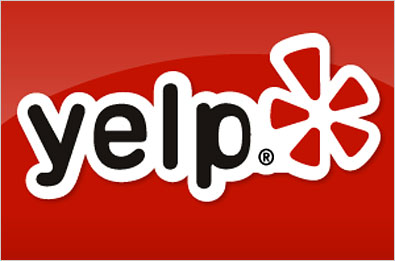 But Yelp is not without its problems. In fact, you might actually read an entire review or series of reviews from people word for word and get burned for not doing enough analysis. I call this the "Hamburger Sushi Problem".
Say you want sushi and that you are a person with a very discerning sushi palette. Well, what if your read reviews about a place that made amazing sushi, got a 4 stars in aggregate and had very positive reviews and stories from most reviewers. You would go there with confidence.
But what happens when it turns out that this place does not live up to your expectations and the sushi, in spite of the descriptions by the people who reviewed the restaurant was in fact terrible.
If you are me, you would dig a little deeper and try and figure out what happened. At this particular restaurant, I discovered that the people who gave the reviews were not at all qualified to review sushi. In fact, all of their other reviews were for hamburgers, burritos and other fast food. This was the fast food lover's sushi joint. (Most of it was tempura-fied which they failed to even mention)
No question that Yelp has robust content. Here are a few ways that Yelp could help us be even more confident in their reviews from a segmentation perspective.
Frequency Segment: We need a way to be able to tell if a person has been there more than one time. Checkins may not be reliable enough unless Yelp is willing to pull in Gowalla, foursquare and other checkin systems.

Cuisine Segment

: Segmenting users by the kinds of food they review and love would be extremely helpful. This would tell me how reliable they are in a particular kind of cuisine.

Influencer Model

: The "Whrrl" influencer model would be excellent here. Simply +1-ing a tip or a recommendation can tell people what kind of reviewer this is. You could tell me that people who like sushi like the person's reviews. I could also tell if this person resonates more with the hamburger or burrito bunch. Not that that's a bad thing, just that it is true.
What would you do to improve Yelp?
Alternate title: Being Indie Doesn't Mean You Have to Be a Stupid Business Person
XMU is my third favorite source for indie music behind WOXY (RIP) and NPR. I love the ever-changing music, the Download 15 and the endless interviews with great indie bands. I was listening to an interview with a member of the band Mountain Goats this afternoon. I assume it was John Darnielle promoting their recently released "All Eternals Deck", which you can get for $5 right now (sorry if the deal expired when you read this) on AMZN. I got ripped off by iTunes. I caught the end of the interview, so if it wasn't Darnielle, I apologize and will correct the post, but I'm going to refer to the speaker as Darnielle because he is the leader of the band and would probably make the kinds of strong statements that I am going to talk about…
Cliche Tired
Darnielle started disparaging twitter, Facebook and tumblr specifically as mediums to release an album. He was attacking marketing. He talked about how using channels that businesses have discovered is tired. He generalized about how businesses do not understand how to use the mediums, manning their accounts with people who only exist to ask people to buy products. He encouraged artists to considered bolting from the channels simply because businesses are on them and that they are becoming another avenue for advertising. Seriously? Testing into new channels constantly is very indie and smart, but leaving them just because others see the value is cliche indie behavior and it is backwards and it has already been done by the likes of Trent Reznor and Edward Droste of Grizzly Bear, the latter of which was using twitter brilliantly and left suddenly and unexpectedly.
Artists: Darnielle's behavior is so indie cliche.
And he is dead wrong.
The thing that Darnielle is failing to remember is that not only does everyone in social media have a unique presence, but that everyone has a unique experience. We do not all follow the same people and we do not all see/hear/touch/taste/digest the same messages. Mountain Goats have been on twitter since August 21, 2009. They have spent 590 days amassing followers who are interested in creative random thoughts, interactions and their music. And by the way they have been building trust to the point where OF COURSE they can ask their followers to buy their new CD, which they do in this very tweet: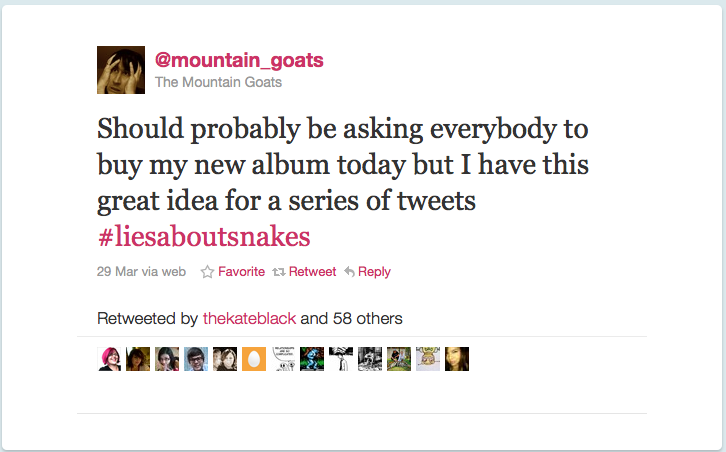 Success is OK
Being indie does not have to mean being a stupid business person. And thinking about how you are going to monetize your music does not mean you are not indie. All it means is that you do not make compromises with your music, style, ideals to get where you want to go. It does not mean you have to throw everything away. It means you need to have a plan and stick to your guns without whoring yourself out to everyone who would throw a dollar at you. Do not throw something away just because some people you do not like get into it. Reinvent it. Keep leading. Keep doing it better.
Guess what? If you do things right and if you are good, at some point the mainstream finds out about you and starts to like you and starts to buy your stuff. What are you going to do? Give the money back? Of course you will not. You will buy some new clothes and equipment that you have been dreaming about. You will schedule a larger tour, make a new album and you will give some money to causes you care about.
In other words, you will succeed, but you will do it on your terms.
PS: File this post under tough love (and buy the album).
PPS: Mountain Goats +10 epic geek points for MtG reference in their album title!
12 albums I loved this year. If you're an indie rockapotamus or are looking to expand your collection, check these out. I don't know if these are the top 12. 2010 was a great year indeed and I did not buy every great album. Apologies to Deer Tick, Gorillaz, Tame Impala, Caribou, Real Estate, Tame Impala and Zola Jesus.
12 – Beach House – Teen Dream
Delicious, chillaxing and a tiny bit haunting. There isn't a bad song on this one.

11 – The National – High Violet
Just like The National only epic-er. You'll see what I mean. More of the same in a very good way.

10 – Sufjan Stevens – The Age of Adz
If you're into Katy Perry and you are looking for one album to step you into indie rock, do not pick this one. This sucker is advanced. The lyrics are brilliant and the style is some kind of cosmic space rock. Best tracks? Vesuvius and Too Much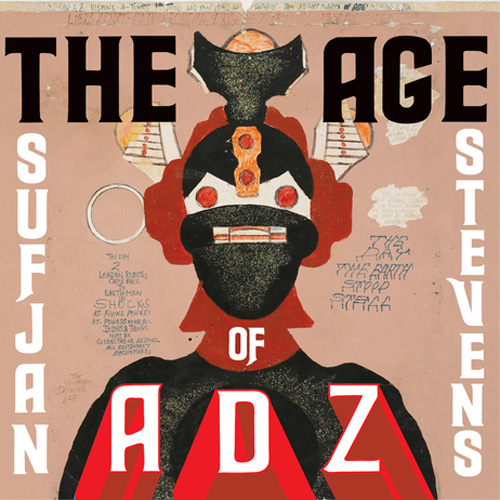 9 – Crystal Castles – Crystal Castles
8 – The Ruby Suns – Fight Softly
This album is so great in the morning if you need a pick-me-up-blast-of-energy-that-sticks-with-you-all-day. You have never heard of them because they are on Subpop. Subpop is too cool for all of us.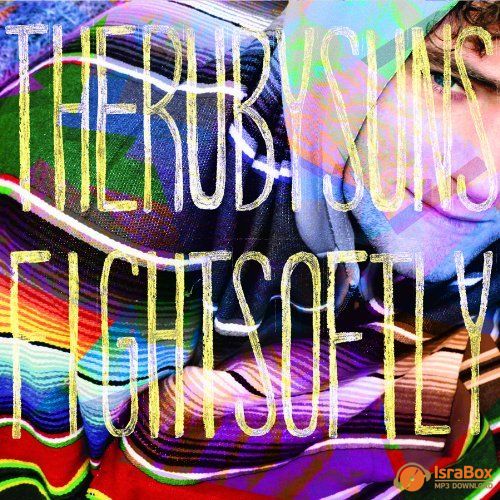 7 – Small Black – New Chain
Neon Indian + Black Rebel Motorcycle Club = Small Black. Not quite consistent enough to be in my top 5, but I thought for several months that this could be number one. If you only hear one song: Photojournalist

6 – Deerhunter – Halcyon Digest
So many flipping bands with Deer themes, this one is one of the best.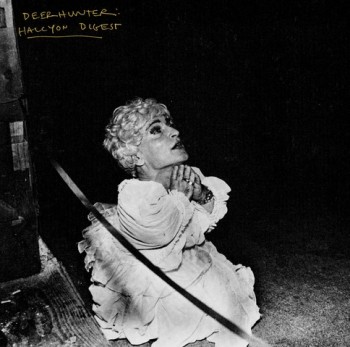 5 – LCD Soundsystem – This is Happening
This is impossibly addictive.

4 -Broken Bells – Broken Bells
Disrespected by every indie blog because of the mainstream coverage, this is the Samuel Adams of indie rock. It's easy on the ears, it isn't overly challenging and you can listen to it over and over. Brilliant debut. I hope there's a followup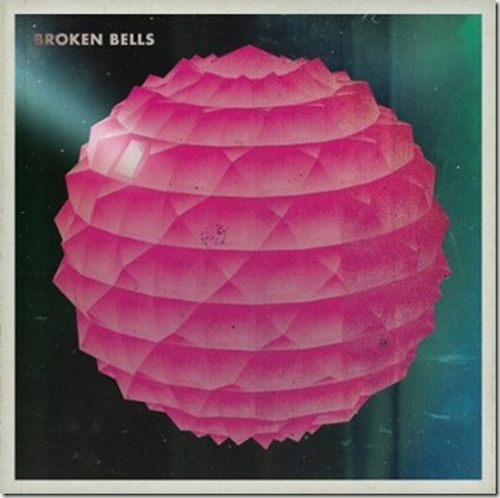 3 – Ariel Pink's Haunted Graffiti – Before Today
lo-fi and chill with a little bit of 80s reminiscence. This one took a while to blow my mind, but it did. Best Tracks? Round and Round and Can't Feel My Eyes

2 – Holly Golightly and the Brokeoffs – Medicine County
Twisted, country-esque indie brilliance. This one took me about 10 listens to master and that's a very good thing. Best track? Feet Don't Fail, Escalator. I accidentally discovered this in a record store in Seattle. I bought after I heard one track and I am so glad I did. I've never heard anything quite like them.

1 – The Arcade Fire – The Suburbs
I started off the year in a fight with The Arcade Fire over their ridiculously high ticket prices, but ended it feeling like an ass for missing their show and not paying. I got the disc for $3.99 on Amazon and have listened to it more than any other album this year. That is saying alot given how many spins Holly got. Best Songs? The album is like one giant song. It's a theme album. Some great videos and experiences to too.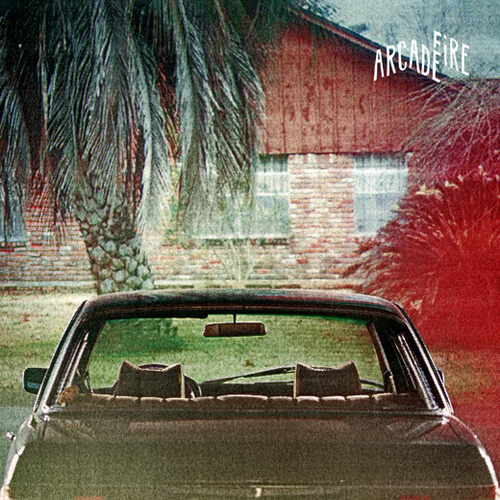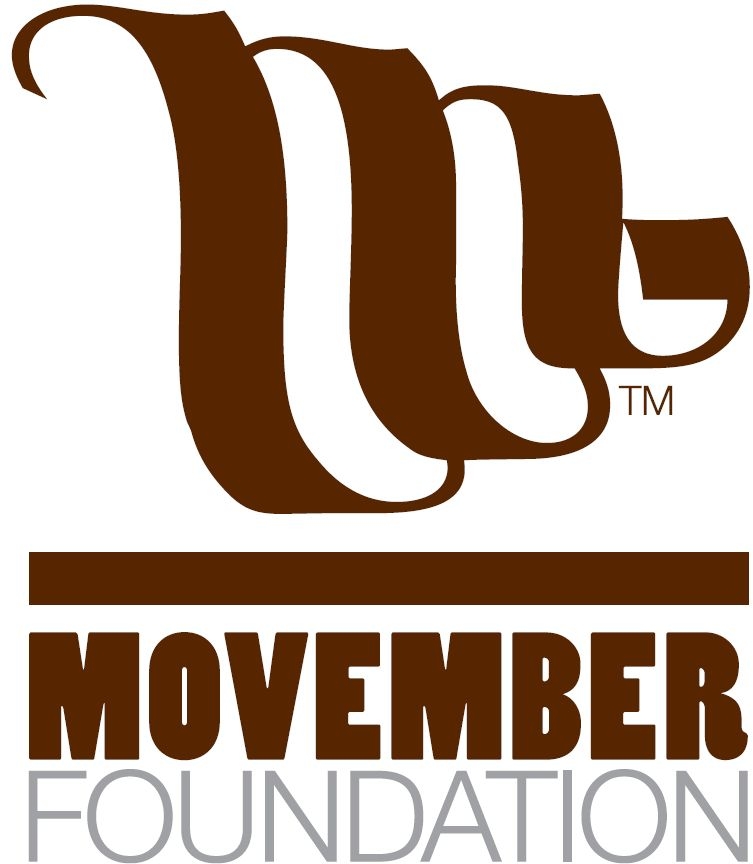 When we tell people about Movember, the men's cancer research charity founded by Adam Garone and a bunch of friends who, over beers, decided to both give back and revive the moustache, we usually hear a couple of standard things:
I can't grow a moustache
My wife won't let me grow a moustache
Movember is not really not about growing a moustache. The good ones are cherished and so are the bad ones. Movember is about giving and it is about bonding. Movember is a community of people who are passionate about the destruction of cancer. That's right. Movember is a global community of men and women in Australia, New Zealand, Canada, South Africa, Europe and the United States. Movember is about stories of friends and loved ones who have been affected by this terrible disease, raising awareness, making research possible and celebrating the efforts of those who are involved. But it is not all warm and fuzzy, Movember is also a little competitive.
Graham Nelson told me about Movember. I remember the day he told me informed me that I would have to shave my beard in order to grow a moustache to raise money for cancer research and treatment. It took some convincing. I like my beard. Graham talked about challenging our friends in Austin to raise more money than us and that we could use any means necessary to spread the word. The Movember Digital Challenge was born. Last year Team Boston devastated Team Austin by raising near $25,000 dollars to Austin's 20,000+. The components of the challenge were events, videos, photos and good old fashioned smack talk!
As a participant last year, I felt the need to step up my own involvement in the organization. I recently appointed myself Digital Challenge "Chief of Global Team Expansion", a promotion from my last week's title, VP Director of Expansion. The beauty of Movember is that people feel passionate about the cause. It's easy to do. It's rewarding. It's impactful and yes, it's fun. You can pretty much decide to just do stuff and it happens.
I am happy to announce the 2010 Movember Digital Challenge to kick off on October 31, 2010 with the annual "shaving of the facial hair". Is it a #MoUp? Nope. Its a #MoDown [I want to remind all participants that a beard is not a moustache. Shave down to nothing and no "connecting" for the month of November.]
Teams from across the globe will be competing for the title of Grand Champion. The idea is to use any legal, means necessary to raise money for the cause. This means holding events, creating content via twitter, youtube, facebook… hell even dribbble – whatever it takes. This year's Movember site will have a Digital Challenge leaderboard which will show team progress as well as individual leaders.
Teams captains are being named now and can be found on the official Digital Challenge Movember Team Captains list.
Last year teams made videos, created flickr albums, got corporate sponsors, had events and even made calendars. There was trashed talking alsoside camaraderie. There was showmanship, particularly when David Armano and Team Austin leapfrogged Team Boston with a generous donation from The Art of Shaving. This year people have been promising to go bigger. Last year we started planning in late September. This year? Well as of today, it's still April.
Here is the official list of team captains as of now. Talk to them about joining their team. The official team site is not open yet, so we are suggestion that team captains keep a list (perhaps an email newsletter, twitter list or a Facebook group) of people who are interested in joining. More details about the challenge will be released as they arise.
The Original 2
Team Austin : #TeamAUS : Aaron Strout
Team Boston : #TeamBOS : Graham Nelson
Expansion Teams
Team Raleigh/Durham/Chapel Hill : #TeamRDU : Gregory Ng
Team Toronto: #TeamTOR : Sean Moffitt
Team New York City : #TeamNYC : Lisa Kolodny
Team Charleston : #TeamCHS : Chad Norman*
Team Salt Lake City : #TeamSLC : DJ Waldow
Team Seattle : #TeamSEA: Damon Cortesi*
* = mostly committed
TBD:
United States
Team San Francisco : #TeamSFO
Team Denver: #TeamDEN
Team Chicago: #TeamORD
Your City
Global
Team Melbourne: #TeamMEL
Team Sydney : #TeamSYD
Team Dublin : #TeamDUB
Team London : #TeamLHR
Team Aukland : #TeamAKL
Your City
TeamBOS News
#TeamBOS (This year we are shortening and standardizing the hashtags) has already had several major developments: Jim Storer has named himself Director of Recruiting. Derek Peplau on the very same day told Jim that he would be sharing the job! Karen "Pumpkin Spice" Costa aka. VanillaBean45 appointed herself Director of Corporate Relationships.
SXSW confirmed what everyone knew. In the game of location based social networking, there are two giants: Gowalla and Foursquare. Each of them has ridiculously smart, dynamic, mop-haired founders: Josh Williams and Dennis Crowley respectively. Brightkite, the network that allows users to share photos by location, was barely talked about at SXSW unless it was preceded by "What the heck happened to…" Whrrl wasn't mentioned much either, but it has some very interesting features including a touch of context.
Similar Problems Managing the Funnel
Josh Williams told me that Gowalla is not focused on monetization yet. They have so many ideas for what they want to do with the product that they are focusing all of their resources on building something that is feature rich and usable. Talk to anyone and they will tell you that Gowalla's user interface is beautiful and elegant. But the next sentence usually is "it really needs search." Gowalla wanted to try to stay pure and leave it up to the GPS to find every location. Unfortunately, to no fault of Gowalla's, the GPS on iPhone and Android are not quite there yet. I tweeted a question about the addition of search and the Gowalla team responded by telling me that it will most likely be in version 2.1.
Crowley's NYU thesis was on Location Based Social Networking. Dodgeball, his first iteration of FourSquare that he eventually sold to Google, was only "10 of 100 pages." When Google shut down Dodgeball, they decided that the other 90 pages were worth investing time in. The big downfall of Dodgeball was that it did not have the benefit of services like twitter and Facebook. It was all SMS based. Also, there was no real reason to keep checking in. The post checkin experience did not exist in Dodgeball. As Crowley says, seeing what happens after checkin is the "one armed bandit". It is what keeps people coming back.
Dennis Crowley told an audience at the Pepsi Podcast Playground that Foursquare has no business development people and that everything they have done to date is opportunistic. He later told the Ad Club of Boston that their funnel is essentially overflowing and that they have more incoming emails than they can keep track of. This is the opposite problem of most businesses, but a big problem nonetheless. No organization wants a reputation for being hard to work with.
The app has evolved and the experience at SXSW was based on rewarding people with SXSW specific badges based on going to combinations of places. For instance I got a Piggy (actual name) for hitting up a bunch of awesome BBQ joints. This may be because Foursquare was forthcoming with their roadmap saying that they are actively working on context based pushes, no small undertaking. What is that? Let's say they know you like BBQ and that you go every Tuesday. If you happen to be in the area of the Salt Lick, Stubbs or Ironworks at that time FourSquare will ping you and let you know that you're in the vicinity of a place you might like. As Crowley says "Foursquare will let you know it's time for fun." They are also working on experiences that benefit loyalists who are not necessarily the mayor.
Flash back to SXSW
When I talked to Williams, I jabbed him by saying that SXSW was the ultimate battleground for Location Based Social Networking. He joked with me (a little) and said "Oh. You're here to perpetuate that?" There was a soft confidence in his voice and a smile as I explained to him that I was just really curious to see how it all plays out. Williams knew that he had big plans. Gowalla had many giveaways and special items that you could find randomly by checking in. They gave away VIP badges via the app. They gave everyone a virtual Livestrong bracelet [which I forgot to drop at Lance Armstrong's bike shop when I was in his conference room. Damn!]. There were also random items that could be redeemed at local businesses, like a free taco and One Taco. I was given one by a kind soul that I later dropped at Guero's just for the irony. But that's the beauty of items in Gowalla. Unlike FourSquare, you can leave items for friends or you can arrange to meet at a spot so you can give them an item.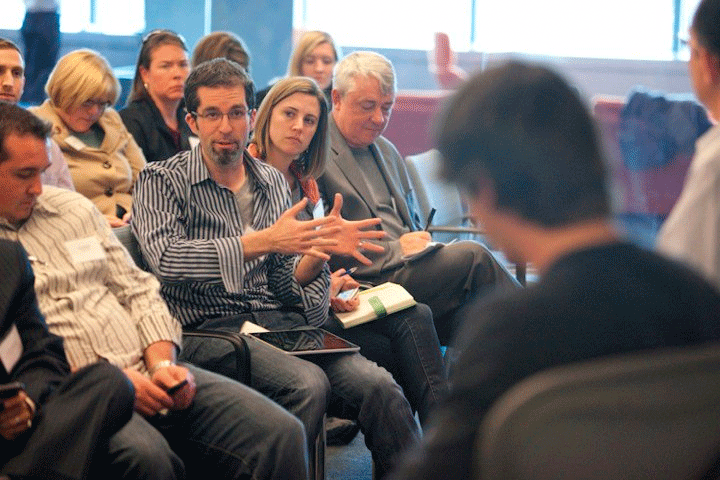 Checkins Not Guns
Crowley told the Ad Club that there is no Location Based Networking war. "We aren't looking to squash anyone. We're all looking for our place in this eco-system. It's not a winner-take-all." He told me that FourSquare is focused only on their upcoming scaling challenges. They are very close to (and maybe surpassed by the time you are reading this) 1 million users and they got there faster than both Facebook and Twitter. Crowley says that photos are on the table, but that being bulletproof and scaling is their top priority. "We're going to hit 1 Million users I said 'That's great!'" said Crowley "My engineers said 'That's terrible!'". Having the fastest application that works is more important to Crowley than elegant front ends and additional features right now. "Gowalla and Whrrl has pictures, but they also do not have near the user base that we do." he said. Basically they have the luxury of being able to scale while watching the other products to see what is working before they implement.
The two CEOs are drastically different. If you liken them to SXSW bands, Josh Williams is more Broken Bells and Crowley? How about Japandroids. They do both say that they aren't worried about the other one, that they have their own agendas and that there isn't really a battle for LBS supremacy. I hope that does not give someone else with killer instinct the opportunity to come in and squash them both.
Photos by the Ad Club.