Time for the annual roundup! This was not the best year for music. Some bands REALLY disappointed the hell out of me, like The National, The Ruby Suns, Animal Collective, Deer Tick and Yeah Yeah Yeahs. And don't get me started on how badly (my favorites) Arcade Fire shit the bed. Oh and the worst album of the year goes to the (always super @%$(ing sucktastic) Pere Ubu. Seriously. What a MESS. Oh and I should have put Ellie Goulding's Halcyon on last year's list. The reissue is brilliant and I love the Alt-J cover…
Let's stop messing around and get on to the GOOD stuff.
Haim – Days are Gone
LA sisters, 3 of them. The youngest was born in 1991. They're obviously huge Fleetwood Mac fans, but I forgive them. I like "Falling" best.
Wild Nothing – Empty Estate
Honestly, more of the same from Wild Nothing, but it was a good more of the same. The twangy guitars with the surreal emo vox make for a great run or commute with the top down. "The Body in Rainfall" works on any indie playlist.
Portugal, The Man – Evil Friends
As a purveyor of evil and an evil friend, I felt a connection to this album before I ever even listened. These guys formed the band in 2005 in Alaska and since have moved to the much more hipsteriffic Portland, OR. Plastic Soldiers starts off with some awesome whining synth-horns and lets you know that if it keeps up like this it's going to be awesome. The good news is that it does. The keys and vox remind me of Cloud Nothings on quaaludes. There's a little folk, a little funk and a lot of synth-candy.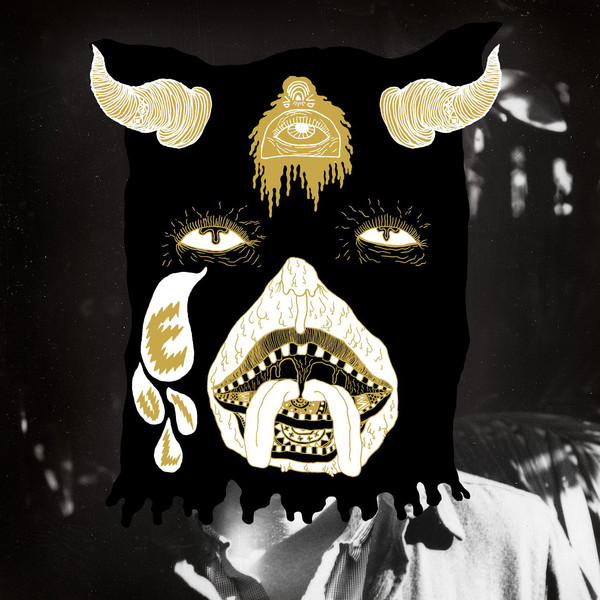 Cut Copy – Free Your Mind
Aussie DJ magic. It's really easy going and fairly uncomplicated, but if you're longing for a New Order or Pet Shop Boys fix that isn't coming any time soon, this is the album for you.
Neon Neon – Praxis Makes Perfect
I wasn't a huge fan of Super Furry Animals, but this side project by Boom Bip and Gruff Rhys was pretty fun. There are some interesting 70s moments that remind me a little of what Hall and Oates would have been, you know, if they were from Wales. There are also hints of Men at Work and Twin Shadow. "The Jaguar" and "Hammer & Sickle" are the strongest tracks. Yay propaganda!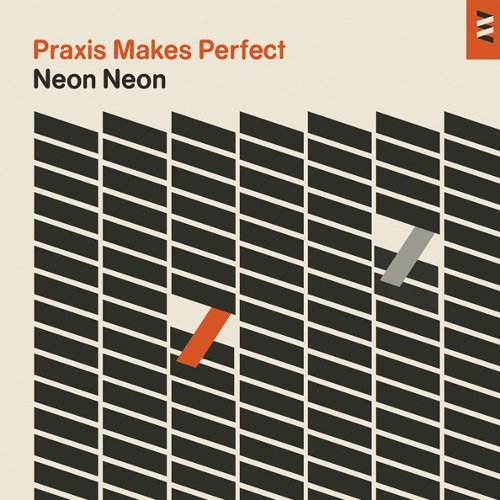 Zaz – Recto Verso
Isabelle Geffroy, aka Zaz is a French pop / jazz singer. I know, you've never heard of her but she's triple platinum in France and Germany loves her. I got turned on to her by a friend with great taste who adores her so I had to find out what all the fuss was about. Her songs are infectious. You can't believe how she vocally dances through her songs saying SO MUCH, so powerfully at that tempo! I love "On Ira", "Comme Ci, Comme Ça" and "Nous Debout".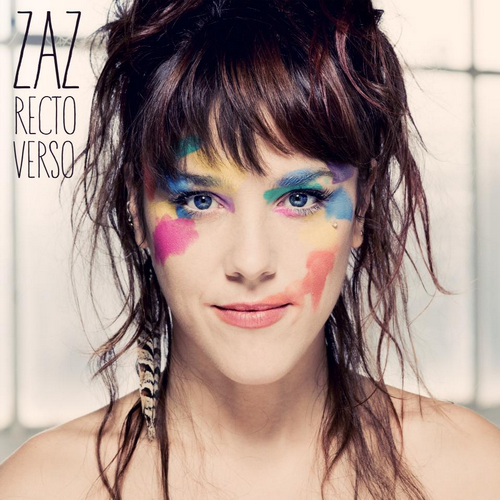 Kurt Vile – Wakin on a Pretty Daze
If you ask me what my favorite album of 2013 is, I will probably blurt out Kurt Vile! This one's not for everyone. It's that squeaky acoustic, thoughtful and clever guitar rock. It's great if you're super fucking depressed – or if you want to become super fucking depressed. "Wakin on a Pretty Day" is nine minutes, but it listens like a 5 minute track. It's really easy to get engrossed in Vile's voice and licks. They're all really clean and the album is pretty well produced. "Girl Called Alex" and "KV Crimes" are my other two favorites.
CHVRCHES – The Bones of What You Believe
I really really liked this album. They come from Glasgow, Scotland and singer Lauren Mayberry reminds me of Julianna Hatfield in the best possible way. I like CHVRCHES a lot better than anything by the Blake Babies. The synths are STRONG and creative and driving and her lyrics feel both uncertain and powerful, especially on "Lies".
Nine Inch Nails – Hesitation Marks
The return to roots with insane wisdom.
The addition by subtraction.
The simplicity.
The mature self loathing.
The echo of an echo of an echo listening to someone's cry for help.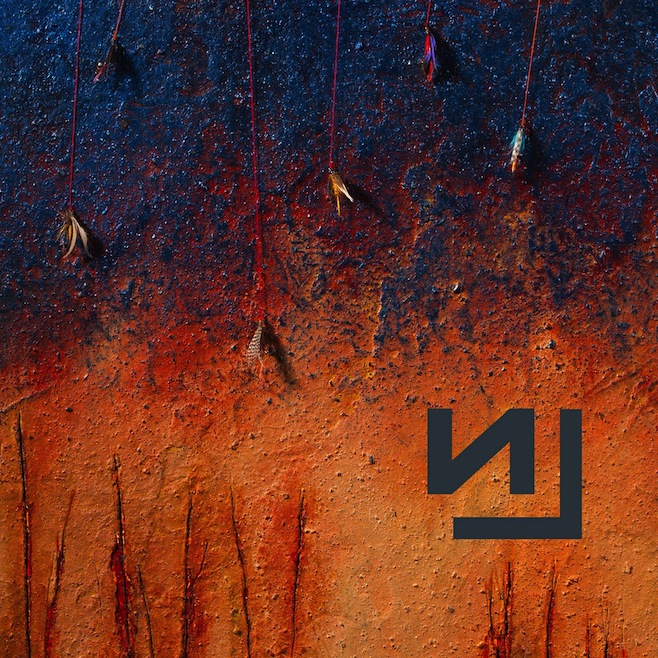 There you have it. Only 9 this year. I'm sure there were more. Throw em in the comments and thanks for encouraging my behavior.
In the past I've been a big supporter of Movember and the entire cause of kicking the ass and taking the name of cancer. The work done by Adam Garone, Vanillabean45 and the Movember team is really important to obliterating this terrible disease that has claimed the lives of WAY too many of my friends and family members.
As you know, I have been working in the Marketing department at Skyhook Wireless and was surprised to receive an email from one of our (awesome) sales guys, Brett Wagner
Hey Everyone.  Since today was the first day people started noticing that I was actually growing a mustache I thought now would be a good time to reach out and ask for donations for this great cause.  This is my second year doing Movember.  My team "Stache Browns & Eggs" finished in 3rd place in Boston last year.
I was not surprised because he was raising money for Movember to end prostate and testicular cancer, I was surprised because it was November 18 and as manly as he is, it was really hard to tell.  In the spirit of Movember brotherhood and marketing and sales bonding (we will do anything to help them), I decided on November 21 to grow a moustache and attempt to send it to Brett through osMOsis.
OK, so it was a TOTAL failure, but Brett is a great sport and an even better human being. You can support Movember and Brett by clicking here and throwing a couple of bucks at the fight against cancer. Oh and Brett also admitted that he started growing his moustache on October 25 to try NOT to defend his 3rd place finish for worst Mo in Boston.
Thank you for hating cancer as much as we do!!!
I've joined Skyhook Wireless to pour gas on the company's already strong fire. For those of you who don't know, Skyhook is is the big data company that invented mobile location. Skyhook location powers 100s of millions of devices worldwide and our location and context products enable businesses to create awesome mobile experiences.
The story of Skyhook is not very well known and that is where the Marketing team comes in. While already strong with its technology, Skyhook is not resting on its laurels. There is an amazing company to talk about and a lot of work ahead of us to tell that story.
We are adding talent to our product, support, sales and marketing teams. We are re-imagining our brand and our website. Want to help?
Let's talk about marketing.
We are hiring product marketing talent to work with product, sales and support. Product marketers will own the product's value propositions, content, inbound and outbound campaigns. They are tight with the product team to understand the products. They focus on communicating the value to various audiences, product launches and inbound and outbound campaigns. They work with the design team and our social media manager to build campaigns and content to support sales and support. The team is really tight and all of the organization's ideas about the next generation of our products are considered.

We need user experience and graphic designers to bring the brand to life on the web. Our inbound marketing machine needs a ton of content from web pages to mobile experiences, to product design to infographics to white papers to stickers. There is a lot to do to bring the brand to life and influence the culture of the company!
We need a social media manager who can write! The social media manager is passionate about creating awesome content. They are in love with data and want to swim in what we have and build conversations around our 4 primary audiences.
We are also hiring sales, support and product people. If you're interested check out our careers page or tweet me.
Sunday morning my friend George Stevens asked a philosophical question "How can we live in a world marked by hatred and violence and not be consumed by it?"
The answer was clear to me. We must defy evil. We need to reject the feelings of fear they terrorists want us to feel. But try telling someone who is afraid to "just decide not to be afraid".
Boston is a strong city and we refuse to let anyone take away our freedom, our city and our community. We appreciate your thoughts, your kind words, your high fives, your "Boston Strong" shows of solidarity and pushing aside all of our differences to acknowledge that we are in this together. The New York Yankees and their fans singing Sweet Caroline at Yankee Stadium and the NY<3B signs were incredible reminders that they got our backs and they know we got theirs.
So many of you are asking yourselves "how you can I help?" I have an idea. If you want to help us heal and you have the means:
COME TO BOSTON!
Come see us. Just be with us. Experience our city. Be from Boston for a while. Be a local. Gather with people or meet up with friends. Talk to strangers.
Baratunde Thurston came to Boston the day after "shelter in place" was lifted to host one of his Whisky Friday gatherings at Middlesex Lounge in Cambridge.
So if I came to Boston tomorrow and hosted a #whiskeyfriday on Saturday, would that be something good?

— Baratunde (@baratunde) April 20, 2013
And Do WHAT?
Come to Boston and walk the freedom trail. Talk to the locals. Ask them what it means to defy terror. Have breakfast, lunch, brunch and / or dinner with us in the South End. Have crazy amazing pastries at Flour or pasta at Sportello (or any of Barbara Lynch's awesome spots) in the Innovation District. Have coffee and croissants and pizza and whisky at Area 4 in Cambridge and dinner and drinks in Somerville.
Whenever I see signs for #BostonStrong I hear it in my head in a hulk voice

— Baratunde (@baratunde) April 21, 2013
Go to Atlantic Fish Co, right next to the bomb scene (and ask them to bring back their delicious lobster pot pie). Visit the MFA and the ICA! Food trucks at the SOWA Open Market on Sundays. Trek to the Armenian bakery in Watertown. Have Dim Sum at Chao Chow City in Chinatown. Rent a bike from Hubway and ride around (but wear a helmet, we masshole drivers are aggressive). See a concert at the Paradise, The House of Blues or Brighton Music Hall. Check out Blue Man Group and Symphony Hall. Shop Newbury St for clothes and coffee and have tapas or gawk at people from Sonsie or snoot it up at Armani. Hit the the shops in Allston.
My friend Melissa Pierce offered to extend the bar tab. Thank you Melissa, please come see us!
Boston,@baratunde, @middlesexlounge let us know when the limit is reached and let us know where to give money to raise it. #whiskeysaturday

— Melissa Pierce (@melissapierce) April 20, 2013
And while you're there, Lone Star for tacos and Deep Ellum for craft beer. Have a burger at Wild Willy's in Watertown and a burrito at Anna's Taqueria. Run down the carriage roads on Commonwealth Ave. and up Heartbreak Hill. Have another burrito at Tango Mango in Newton Centre and hit Peet's for a latte. Follow BostonTweet and BostonTweetUp for local tech and social events! That's not even scratching the surface of what you can do, who you can meet in Harvard Square, Inman Square, Copley Square, Southie, Belmont, East Boston, Brookline, the North End, hit me up for specific recommendations and here is my foursquare list of Awesome Boston.
Be a local. Experience and participate in Boston daily life. Get to know us and learn what it is like to be Boston Strong and take a piece of it back home with you.
And please make sure to invite us to come to your New York City, Austin, Seattle, London, Rio, San Francisco, Amman, Buenos Aires, Paris, Topeka, Barcelona, Berlin… We cannot wait to see you
Everyone is wicked busy or pretending to be. I cannot count the number of times I have had someone ask to meet me and waited to respond because making time to sort through the calendar to come up with an appropriate time is time consuming. To make matters worse, almost nobody uses open calendars like the failed (haha, you sucked!) Tungle.Me.
Meeting requests come in many different levels of severity and passive aggressiveness. I often wonder how badly someone wants to meet based on how they ask. I usually assume when someone is really vague about their request it's that they are thinking of me but also need to schedule like a zillion other meetings at the same time.
It usually goes down something like this. Assume each line is a new email or text message.
The Dead End
"Yo, we should get together for coffee sometime."
"Sounds good!"
…
The Trail Off
"Hey! Want to get together sometime?"
"Thanks for reaching out! I do!"
"When is good for you?"
"This week is bad. How about next week?"
"Cool!"
The OMG Beat Into Submission
"Hey! We should grab coffee!"
"Sounds good"
"Do you have a good time?"
"I don't have any time in the next two weeks."
"Oh, how about in 3 weeks?"
"That works. What day is good for you?"
"Whatever day you like. I'm flexible." <-- OMG PICK A DAY!!!
"Ok, Wednesday?"
"I can't do Wednesday. Thursday?"
"When on Thursday?"
"How about 9:30AM?"
"Great! Where do you want to go?"
"Let's go to Jane."
"Where is Jane?"
None of these say "my time is really valuable and so is yours!" Here's how to get the meeting. If you combine the next three tactics in your first email or text, the chances of you actually meeting someone increase exponentially.
State the purpose
Start by saying why you want to meet. Do not presume that the person is going to meet you, make sure it's a request.
"Hey, it's been a long time since we got together and I miss you!"
"Hi! We talked about going to lunch and I think it's time!"
"Hey, I would love to get together to discuss content strategy for my company."
Be specific about place and time
For me, the effectiveness of "Sometime" is about 1%. It isn't that I do not want to meet with you, it's mostly that I wonder how badly you want to meet. It feels so much better when someone suggests the place and time and provides the address.
"How is Tuesday? I can do 1:00-2 or 2-3 at Jane! Have you had their oatmeal situation? It's unique!"
Ask the person to respond in kind
If none of these times and places work for you, could you suggest a good time?
When they respond favorably, send the meeting request!
Putting all of these together in your first email will greatly increase your chance of having awesome coffee and snacks with anyone! Oh and read my friend Karen Rubin's thoughts on how to be a superhero scheduler!
It's that time of year again. It's time for me to tell you what you probably missed in 2012. And guess what? If you were not paying attention to indie music, you missed a LOT. There's a lot of magic out there. I curated a list of all of the hottest releases here. And this post will help you cut to the chase and find 12 albums that will make your head pop off. Music got me through this year. It has been a rough one, but I have decided that 2013 is going to be AMAZING. Clicking the album names will take you to their pages on Spotify.
Delicious raw energy with clever ass lyrics. Give me that naked new skin rush! Give me Younger Us.
A friend turned me on to this blind couple from Bamako, Mali. Their grooves are infectious. I start listening and cannot stop. I love the way they stick to me.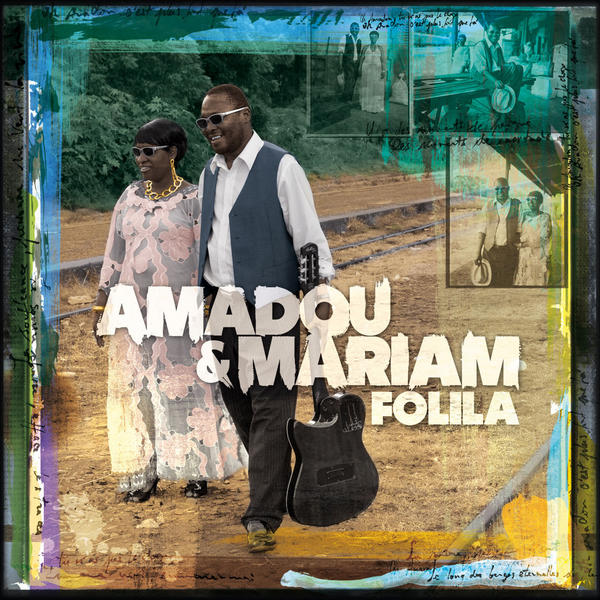 Someone told me there is a lot wrong with this album including "it's the wrong orange". I thought it was a very slow, romantic effort with a lot of soul. What do I know?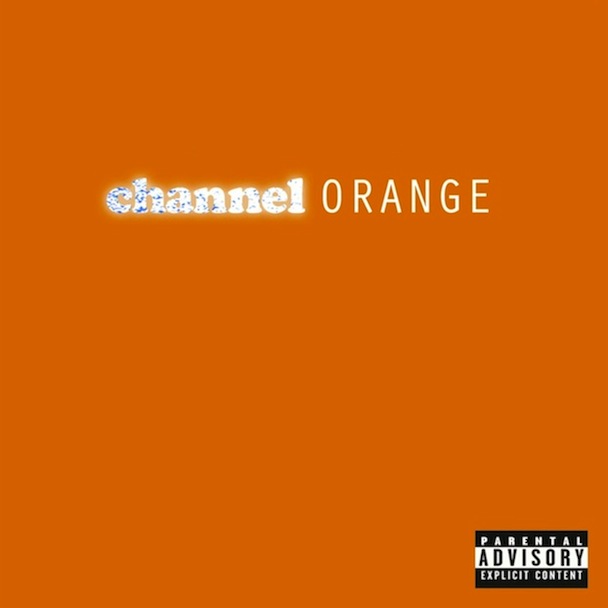 This is the album that Lana Del Ray wishes she wrote. Nothing against the Lana, but she is a puppet, part of a product. I love that record too, but it's not REAL. You know? This one is. It's full of angst and seeping ooze from what is CLEARLY a broken heart. I recommend Love That's Gone and It's Over Now for starters.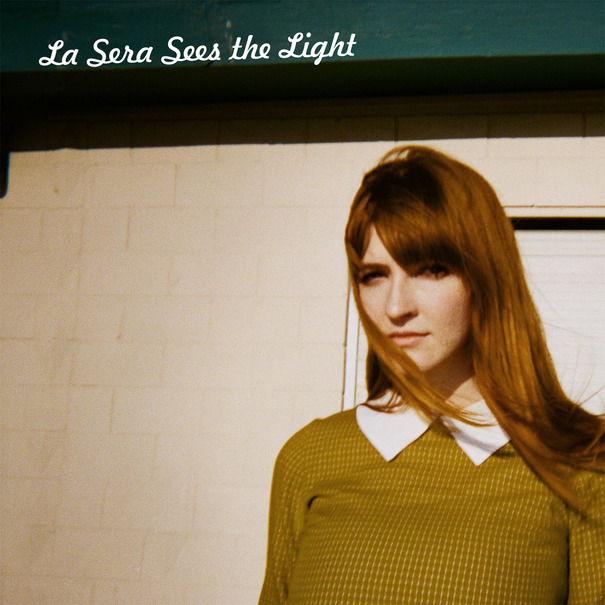 Dylan Baldi's Cloud Nothings are Cleveland's version of Smith Westerns. Their angst, their raw energy and their ability to CAPTURE and regurgitate (sometimes it feels like that in a GOOD way) is amazing. The crazy thing is that this wall of sound is their most polished effort to date. Wasted Days is my favorite. You'll want to hear "I thought I would be moooore than thiiiiss" over and over again. It never gets old. No Future / No Past and Cut You are two other faves on this one. I cannot wait until their next effort.
I am pretty sure that Clair Boucher is a real-life bionic woman experiment. She knows her machines. If she asks to probe my brain, I might say "OK!".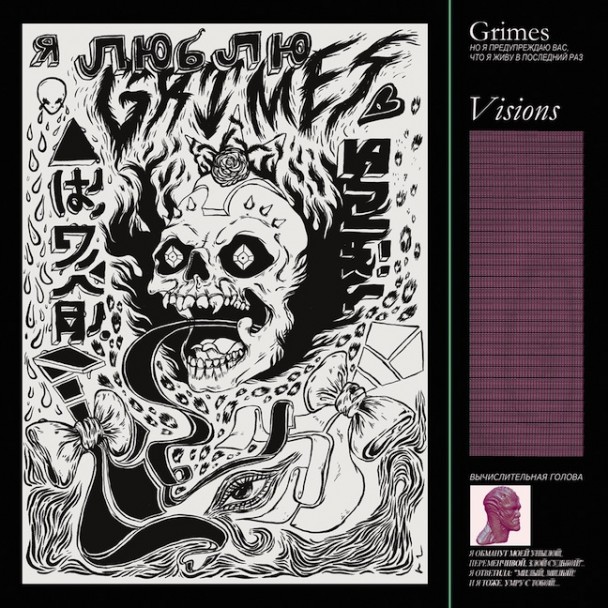 Speaking of haunting and delicious. This album is a lot of the same, but it's a lot of AWESOME the same. I love  I See My Mother, Violent Games and Amongster.
I've been hooked on these guys since I heard Kites. Greg T and I went to see them in shitty Brighton Music Hall and they. were. amazeballs (with a terrible sound system) Opening act, The Chain Gang of 1974 almost made us puke they were so loud.  Lover's Game and Shell Beach are favorites. I mean they have an ELECTRIC CELLO!!!!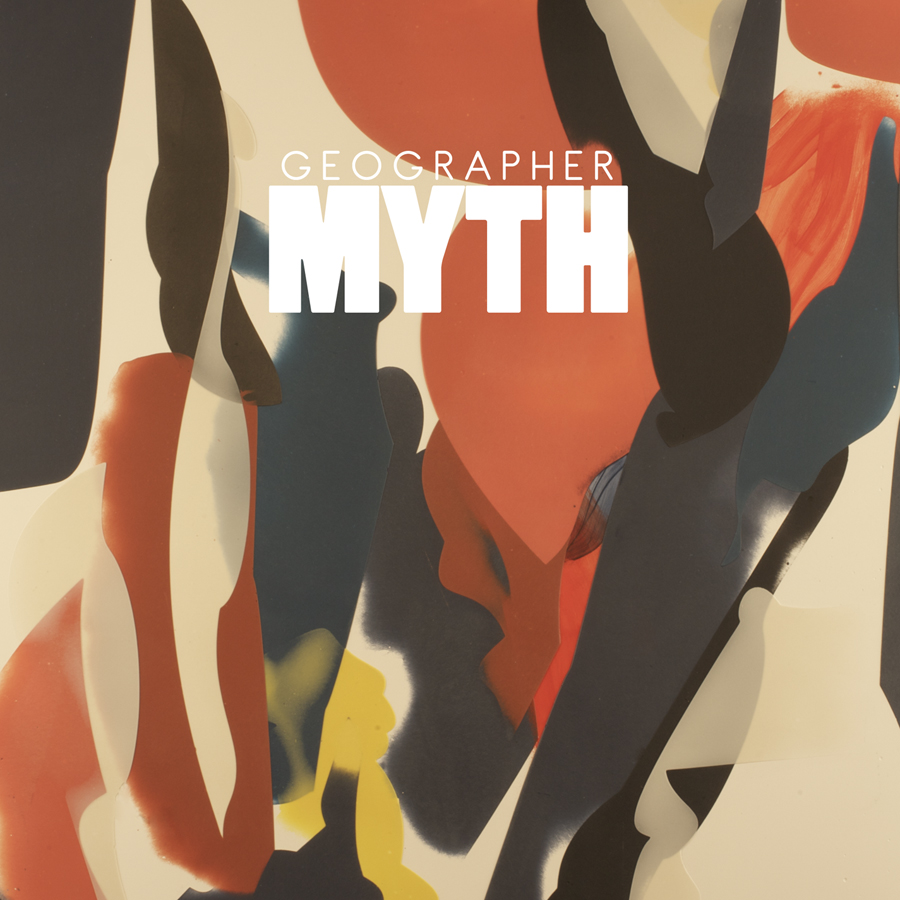 Hopefully this is an outlet for angst. DELICIOUSLY DARK!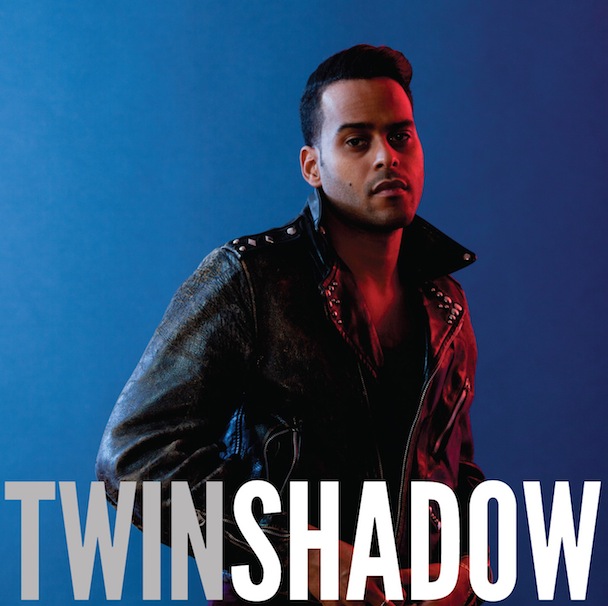 Greg T and I saw these dudes at the Orpheum. While they're super technical, they put on a great light show and they played with SERIOUS passion with a lot of instrument changes a jellyfish light show. I always thought I was a bigger fan of the Edward Droste led tracks, but it turns out I'm actually more of a Daniel Rossen guy. They both rule. Fave tracks are Yet Again, Sleeping Ute, gun-shy and Sun in Your Eyes. It's not better than Veckatimest, it's DIFFERENT.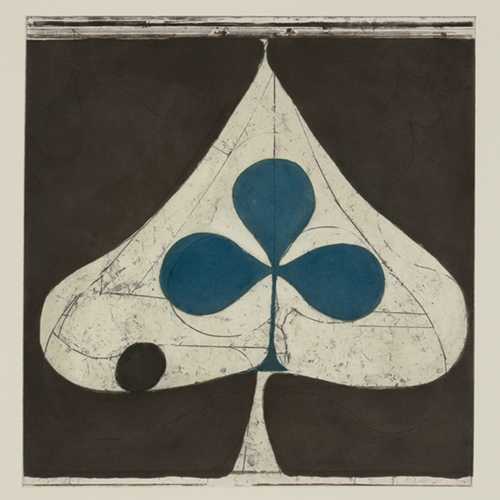 I'm a sucker for an experimental rock love song. And this is a whole album!
It's hard to put this at position two. This one really speaks to me. Reflection of You, Sinful Nature, Kiss Me Crazy have that romantic angst and pent up frustration that never really EXPLODE in the way you want it to so you need to listen to the song over and over and over and over to see if it actually happens. Let me know if it does.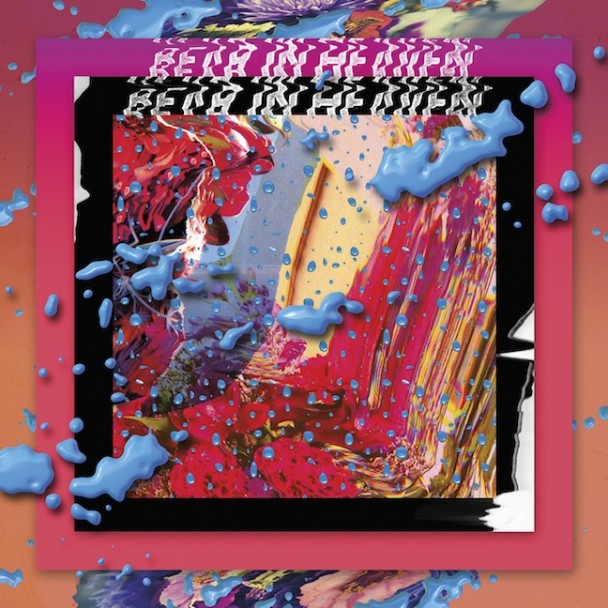 This is the album of the year ya bish.
It's crack or candy to your ear, ya bish.
Zach and I can't get enough of this one.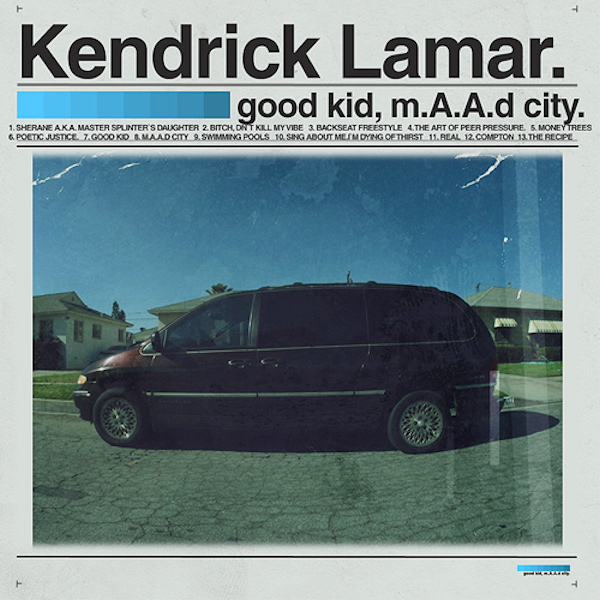 Enjoy 2012! And now, thanks to Spotify, you can follow my 2013 Hot Indie Releases playlist that I will be updating weekly.
The CEOs of the best startups are in constant motion networking, raising money, evangelizing their products and building their teams at 3 speeds:
urgent
Urgent
URGENT
It is not that they aren't zen, many make it look 007 easy, but there is no question that no one works harder or is under more pressure to do one thing: GROW.
If you want to work at a startup, you'd best have the same mentality. Think of it this way (although they would never put it this way): the co-founders of a startup are standing on a stick of dynamite. This is their funding. The size of the TNT depends on how much money they've raised. The wick is lit and the flame is heading toward the blasting cap at their burn rate (the rate at which they spend money). Another round of funding lengthens the wick and buys more time. Profitability or an exit can put out the flame. The other option? KABOOM!
They are constantly under pressure and they would not have it any other way. That said, if you are a potential employee or a consultant, you had best understand this and act accordingly. Everything is due now and that does not mean it should not be good. What a startup needs is a well thought out strategy, but what they do not have time for is a fully blown, research oriented, 10 step-before-execution, strategy. You need to work inside out. Start with growth tactics while you're building a brand. And do not get too tied to anything. Test, learn, measure, optimize, NOW. You do not have time to come up with ideas, you need to come WITH ideas that can work now and be inspired as you go. You do not get to hide in the bomb shelter wearing your flack jacket and lob thoughts. There is only time to make yourself useful today (yesterday is preferred).
Techcrunch writer and Mitt Romney campaign growth guy, Aaron Ginn wrote a great series on startup culture and growth hacking. In it Jim Young, founder of Perceptual networks reminds us that growth is part of the culture from day 1. It is not something that you can staple on later.
So why are you reading this post? Get growing.
Kibits [<-- app store link] is a new iPhone application launched out of Kendall Square in Cambridge, MA, one of two ridiculously hot technology beds in the Boston area. Founder Matt Cutler calls Kibits an "app to be used in the real world", but I am not sure that really captures the essence of what is happening.
First and foremost, Kibits has a lot going on. That's OK for you because if you are reading this blog, chances are you are a startup enthusiast, CTO or CEO, a venture capitalist with ninja mobile skills, a social media power user, marketing wizard or Edward Boches, who is impossible to put into any one bucket. It takes the best functionality from mobile, social and business tools and puts them into one app.
Kibits is great for many things, but what I think is most compelling is its PRE / DURING / POST model around the following uses:
A) Building content around an event or place
B) Proximity based real-time communication
C) Ongoing conversations about projects, recurring meetings and family business
The thing that Kibits does that many applications don't do is it allows you to access and share cloud-based assets. What? Yes. It's one of the first applications to have connections to you Dropbox so that you can share documents. Let's take a look at the use cases above in a pre / during / post context:
PRE
Kibits is awesome for pre-planning, pre-seeding content for an event. We used it at a Silicon Valley Bank event earlier this year. Matt pre-populated the "kibit" (aka group) with documents, ideas and photos that would give us a sense of who was speaking, the agenda and relevant writings from the speakers.
DURING
People were then allowed to join the kibit based on their proximity to the event and contribute to a very rich, relevant discussion about the speakers. Sure, this can happen on twitter and kibits should allow people to cross post, but the real power here is in the threading of the information, the virtual breadcrumbs, no, LOAVES of bread that kibits leaves behind are amazing. You get a full sense for what happened at the event given participation. Caveat: Matt and I both wrangled as many people as we could at the event, got them to download the app and asked them to participate in the discussion, in other words, some assembly required, but it was worthwhile.
POST
The conversation can actually continue for days, months or years (in theory). People can stay connected and know exactly how they were connected because they're still talking about the event, with the people they connected with in the same context. In other words, the value of events can be extended by Kibits.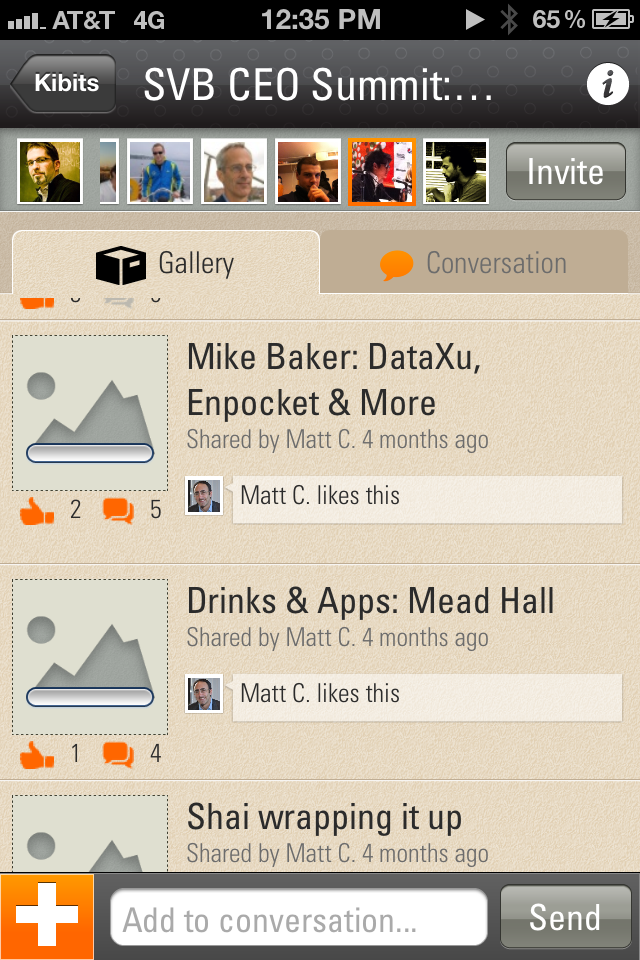 So head to the app store today and give Kibits a shot and let them know what you think. They are very interested in feedback and please note, there is a bit of a learning curve at the beginning and they are very open to feedback.
Path is not your typical social network yet many people familiar with social media try to use it like every other network. They spend their time trying to friend as many people as possible to create yet another noisy stream (#yans).
The application is actually built around the principle of Dunbar's number and beckons you to invite your closest personal relationships so that you can have the most meaningful experiences. I recently sat down with Path CEO, Dave Morin to ask what people should do when someone that is not an intimate person friend wants to be a part of their social graph. Dave believes that you are doing people a favor if you ignore their request. Path is supposed to only be the content that you care about and that you want to see from the people that you care the most about. It is your personal journal and so you should not have anyone reading it that you would not want to share the fact that your kid scored the game winning goal in the soccer game.
I hear from people all the time that Path is incredibly cool looking, but that it is not for them because their friends are not on the application. I have a bit of a different philosophy. Users who like the concept of Path should just start using it to do their life journaling. The app is incredibly versatile and can be your means to publish content to twitter, Facebook, foursquare and even Tumblr and it makes a very cool timeline that can quickly remind you of all of your adventures. Create all of your mobile content on Path, push it to other networks when you feel it is appropriate, but make Path the hub of your mobile content universe. Do this even if you do not have any friends on Path. If you need help getting people on to Path, ask them to take the Path Challenge.
If you journal, when you start to work on your friends and family, you can show them how beautiful the app is with a lot of your own data. You can take them through the fun creation process, show them how quickly it uploads video and how easy it is to look back over time on the things that you did. Dave tells me that people love to take pictures of food, menus and other artifacts that give them clues as to how the experience was at a restaurants, bar or other awesome place. I believe that Path is what Gowalla wanted to be. It's your personal log of not only your adventures but of your life in general. And it's going to get better with the Nike Fuelband integration which will export data to Path via bluetooth.
Remember, Path is an intimate social network. You are supposed to only be friends with people who you are close enough to to care about all of the content they create. This is what makes Path awesome. I am using my Path to get to interact with the startup scene, share with allen & gerritsen people and with some very close friends like my book co-author, Aaron Strout. I am actively trying to recruit my family, but they are still resisting, yet they seem to almost be coming around. And I will not rest until they do.
Aside from the fact that one of my ultimate faves, Neon Indian, put together a mehriffic stinker another great year in music has come and gone. In case you were not paying attention, I put together a list of stuff I really liked. Sorry, Wilco did not make the list and neither did the new Muppets soundtrack even though Man or a Muppet is a brilliant song and the things they do with chickens are pure magic. The 2009 list saw such awesome bands as: . 2010 was also amazing with. Stupid honorable mentions and housekeeping from past years aside, let's rock 2011. You can cruise to the end of the article if you want to to find a Spotify playlist.
10. Stephen Malkmus and the Jicks- Mirror Traffic
This guy is one of the greatest songwriters of our time. Wait, you've never heard of Pavement? There's clever around every corner. Malkmus just sees the world in a deliciously different way that our brains cannot comprehend, but thank GOD we can enjoy. Check out Senator first.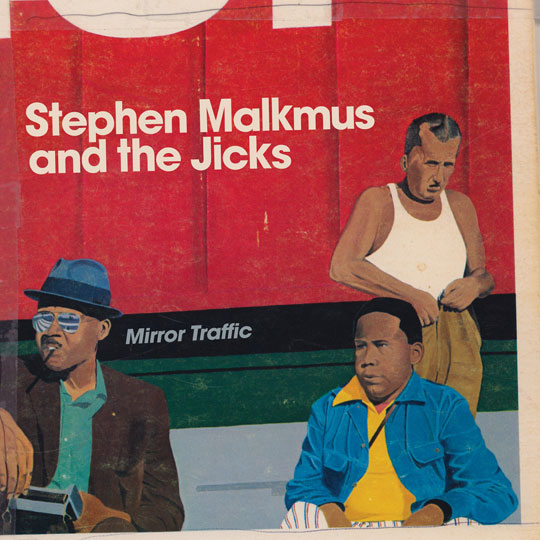 9. Toro Y Moi – Underneath the Pine
Chill and bounce simultaneously. You can't understand how amazing it is until you try them both together. Also has the distinction of being the most disgusting cover of 2011.

8. Atlas Sound – Parallax
hi fi or lo fi… how about both?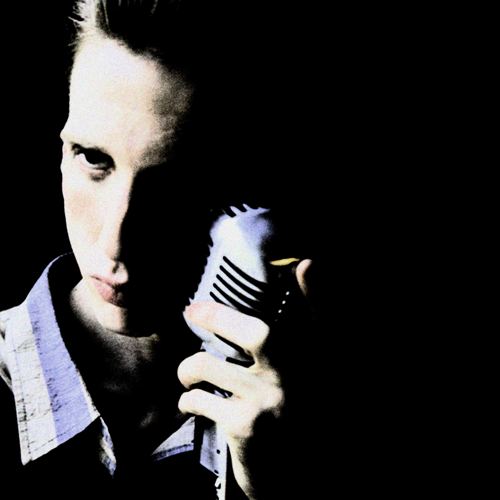 7. Metronomy – English Riviera
Just plain fun. Cranky bass and persistent, snippity drumming makes this one for me.

6. Real Estate – Days
It's more of the same from them. Their more of the same is amazeballs.

5. Black Lips – Arabia Mountain
These guys are trying to reinvent beach rock and they are doing a damn fine job. I thought someone would pick up Modern Art for an ad this year because it's so catchy and unique.

4. Kurt Vile – Smoke Ring for my Halo
According to Wikipedia, his music has been likened to that of Bruce Springsteen[3] His influences include Fleetwood Mac, John Fahey, Bob Dylan and FM Rock generally. I like him anyway.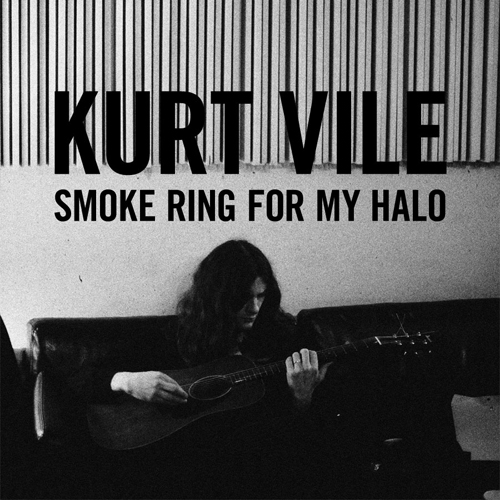 3. Crystal Stilts – In Love with Oblivion
Remember Red Lorry, Yellow Lorry? Of course you don't. If you did though, you would recognize that this is who they meant to be. This could have been my top album. The other 2 are that good. It's backdoor, it's trashy, it's droning, it's fucking incredible. You might hate it. That's OK. Try it anyway.

2. Built Like Alaska – In Troubled Times
You have never heard of these guys and you may never hear of them anywhere but here. That's OK. It happened. You are better off. Listen to this one top to bottom for a few days and you will be glad you did.

1. Washed Out – Within and Without
TAKE THAT NEON INDIAN!!! This should have been you.

I picked a song from each album and made a list on Spotify. Here is my 10 Awesome Modern Rock Albums of 2011 on Spotify. Enjoy and commence telling me what I missed in the comments.